What is sustainable leadership? It is the ability to make a leadership change quickly and successfully at any level within the organization.
Why is it that so many companies at the top struggle? They hire, they fire, and then they hire again, all within a few short years. Some of the top names in the industry such as HP have seen leadership change after leadership change. Then there is GE, which has seen two top leaders in the last thirty years or so, Jack Welch and Jeff Immelt. GE is also considered by some to be the most valuable company in the world.
Commitment to Leadership Development
What is the difference between GE and those companies where the CEO's office has a revolving door?
Rigorous succession planning
Promoting from within the company
Meaningful and actionable employee assessments
It seems like most companies today go on a fishing trip whenever a change in leadership is necessary or required. They go out into the marketplace and look for a big fish. There are a handful of CEOs that seem to move from one company to the next, many times with little new success. One reason for their inconsistent achievement is incongruence between the existing corporate strategy and the incoming leader's strategy.
Wholesale Re-engineering?
While leadership is important and a company cannot be successful without good leadership, congruence with the existing corporate strategy is important. Many incoming leaders are from very different industry backgrounds than the industry of the company they are taking over.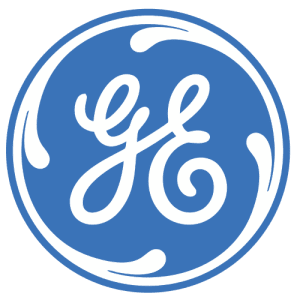 This means the new leader must take a crash course in the history of the company and the industry it operates in. But, regrettably, many new CEOs just begin a wholesale re-engineering of the company because that's what they feel they were hired to do. Unfortunately, this does not seem to work well.
Where GE is different is that they very seldom go outside of the ranks of the company to find executive talent. Instead, they build talent from within. GE possesses a leadership factory that is so adept at building leaders that they often go on to run other companies.
GE is a company built upon sustainable leadership. This is one of the major reasons for its outstanding corporate performance through good times or bad.
Grooming Leaders
We are not talking about talent management or human capital management. We are talking about grooming future leaders of the company. This goes far beyond the previous two practices. Talent management and human capital management are more about maintaining or the acquisition of talent.
With GE it is a process that begins far down the management ladder within the company and continues all the way to the top. It is about taking their best people and providing an environment and opportunity to learn whatever is needed in order to assure those people will become the best leaders they can become.
GE moves individuals from business unit to business unit to broaden their ideas and scope of the company and the industries GE participates in. There is a strong mentoring system in place and everyone is expected to participate if they desire to grow with the company.
There is a corporation-wide commitment to success and everyone who desires to move up within GE commits to this process one hundred percent.
Moving Forward
Another example demonstrating the importance of sustainable leadership is Apple and Steve Jobs. In 1985, Steve Jobs lost a power struggle and left the company. Apple struggled without him and nearly went bankrupt. In 1996, Jobs came back and once again, Steve's energy, business savvy, and leadership rejuvenated Apple.
Why had Apple struggled when Steve Jobs was gone? Because those left in charge did not understand Apple products and its customers. The source of innovation had been taken away from Apple. Neither the Apple board nor the senior leadership knew how to move the company forward. There was little congruence with the original strategy of Steve Jobs' Apple.
The second time around however, Steve Jobs had been grooming Tim Cook to succeed him. Tim had successfully piloted Apple when Jobs was recovering from medical issues and today is the handpicked successor by Steve Jobs himself.
Only time will tell how the succession will play out. It does have a better chance of success since it was thought through and planned with Steve Jobs' strategy congruence as a key aspect for the future of Apple.
Apple was not and will not be the same company without Steve Jobs; that is a given. However, because of the way the succession at Apple has taken place, there is a good chance Apple will continue Steve's legacy and be an innovative leader and a force to reckon with in any area they choose to compete in.
Corporate Culture
Many Japanese companies view their corporate strategies from the perspective of how they will operate for the next decade and beyond. Sustainable leadership requires this kind of thinking. It is true that economic pressures and competitive forces can compel companies to be nimble and, in some cases, abruptly change at a moment's notice.
This does not mean throwing out long term planning and strategies that are in place, but rather redoubling efforts to make sure that companies are led by the right people.
GE has competed at the highest levels in the world for over 130 years. GE still produces great leaders because it is inherent and ingrained in the corporate culture to do so. Leaders do not come out of GE accidentally.
Leadership is what GE does to succeed and, in most cases, what it does best! Technologies and markets change but the right sustainable leadership can navigate these environmental stresses and win!
How Can You Keep Up Sustainable Leadership?
If you have ideas that you feel like sharing that might be helpful to readers, share them in the comments section below. Thanks!
Would you like to contribute a post?